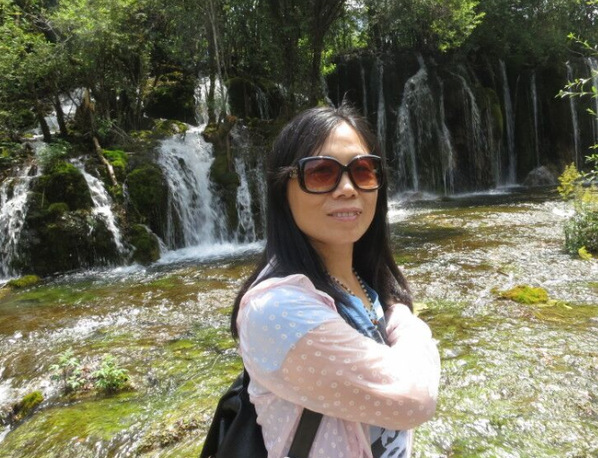 郑文云,博士,副教授、硕士生导师、药物科学系副主任

联系方式:
通讯地址:上海市梅陇路130号318信箱,邮编200237
电话:(021)64253980;13641936878.
个人简历:
郑文云,理学博士,华东理工大学 药学院/上海市新药设计重点实验室,副教授,硕士研究生导师,上海市优秀青年骨干教师。2006毕业于沈阳药科大学获博士学位,师从杨胜利院士;2013年美国明尼苏达大学(University of Minnesota)访问留学一年。
研究领域\方向、学术兼职和荣誉奖励:
研究领域:生物药物\\药理药效与药剂学;研究方向:抗肿瘤新药研发、评价及转载系统研究。
学术兼职:Biochemistry and Molecular Biology编委;Drug Design, Research and Development编委;
Biomedcine & Pharmacotherapy特约审稿人;上海生物工程学会、中国生物技术药物学会会员。
荣誉奖励:2007年获上海市优秀青年骨干教师资助;
2016年上海科技发明奖(生物医药)三等奖(排名第1);
2015年第28届上海市优秀科技发明选拔赛(银奖)(排名第1);
2015年第28届上海市优秀科技发明选拔赛(铜奖)(排名第3);
2016年校级优秀教育教学成果奖二等奖(排名第5)。
近年承担的主要科研项目:

序号

项 目 来 源

项 目 名 称

进行时间

本人

作用

1

国家自然科学基金 (面上项目)

鲨鱼天然抗体IgNAR超稳定分子机制及其特异性纳米抗体(Nb/PD-L1)筛选鉴定与抗肺癌活性研究

2017.01-2020.12

负责人

2

国家自然科学基金(青年项目)

胞外分泌型人巯基氧化酶1(Es-hQSOX1b)剪接体功能及其生物药学意义探索

2014.01-2016.12

负责人

3

上海市"科技创新"行动计划项目

抗肿瘤重组蛋白TmSm临床前药剂学与药理机制研究

2014.07-2017.12

负责人

4

教育部博士点基金项目

分泌型hQSOX1b在细胞基质形成中的机制研究

2012.11-2015.12

负责人

5

生物反应器工程国家重点实验室国际合作开放课题

基于核酸适配子的细胞内成像技术

2008.12-2010.10

负责人

6

上海市优秀青年骨干教师科研基金项目

人源巯基氧化酶QSOX的结构与功能研究

2007.01-2008.12

负责人

7

国家"十一五""新药创制"重大专项

重组蛋白TATm-Survivin(T34A)质量体系和临床前药效学与安全性研究

2009.01-2012.12

参与人(4)

8

国家自然科学基金(面上项目)

利用CRISPR/Cas9双基因精准编辑和强化CHO抗体表达体系研究

2017.01-2020.12

参与人(2)

9

国家"十一五"计划"重大新药创制"上海市配套项目

重组蛋白TATm-Survivin(T34A)质量体系和临床前药效学与安全性研究

2011.01-2012.12

参与人(2)

10

上海市"浦江人才"计划项目

存活素纳米抗体(Survivin-Nb)工程化酵母制备与抗肺癌及其干细胞活性研究

2013.09-2015.08

参与人(2)

11

教育部交叉学科与重大项目培育基金项目

抗肿瘤靶向纳米载药系统研究

2009.09-2012.12

参与人(4)

12

上海市科技创新行动计划生物医药领域科技支撑项目

靶向促凋亡作用的肿瘤化疗增敏增效重组蛋白1.1类新药的临床前研究

2017.01-2020.08

参与人(2)
1.Chen XX, Li YY, Chang XJ, Xie XL, Liang YT, Wang KJ, Zheng WY*, Liu HP*. A CqFerritin protein inhibits white spot syndrome virus infection via regulating iron ions in red claw crayfish Cherax quadricarinatus. Dev Comp Immunol. 2018 Jan 16;82:104-112.
2.Fabiao Hu, Daxia Pan, Wenyun Zheng*, Xiujuan He, Fuzheng Ren, Yiming Lu, Xingyuan Ma. Elucidating respective functions of two domains BIR and C-helix of human IAP survivin for precise targeted regulating mitotic cycleapoptosis and autophagy of cancer cells. Oncotarget. 2017,8(69):113687-113700
3. Di Liu, Fabiao Hu, Wenpeng Wang, Dong Wu, Xiujuan He, Wenyun Zheng*, Haipeng Liu*, Xingyuan Ma* Elucidating bottlenecks of the efficient preparation of an AB5-hexamer mucosal adjuvant protein LTm by genetic engineering. Journal of Microbiology and Biotechnology. 2017, 27(8), 1461-147.
4.Xingyuan Ma, Yi Zhang, Yanyan Kang, Linfeng Li,Wenyun Zheng*. A recombinant protein TmSm(T34A) can inhibit proliferation and proapoptosis to breast cancer stem cells(BCSCs) by down-regulating the expression of Cyclin D1.Biomed Pharmacother. 2016, 23(84):373-381
5.Xingyuan Ma, Nanjing Lin, Yanyan Kang, Linfeng Li,Wenyun Zheng*, Screening and identification of highly specific McAbs for discovering novel biomarkers of bone marrow stromal cells,Monoclonal Antibody in immunodiagnosis and immunotherapy,2016, 35(4): 199-211.
6.Liqun Wang, Yanyan Kang,Wenyun Zheng *, LinfengLi, Lei Shi, Xingyuan Ma. Effect on apoptosis and cell cycle of recombinant double negative dominant mutation Survivin (T34/117A) in breast cancer cell B-Cap-37.Biomedicine & Pharmacotherapy, 2014, 68(3): 277–284
7.Nanjing Lin#,Wenyun Zheng#, Linfeng Li ,Hui Liu, Tianwen Wang, Ping Wang, Xingyuan Ma,. A novel system enhancing the endosomal escapes of peptides promotes Bak BH3 peptide inducing apoptosis in lung cancer A549 cells. Targeted Oncology. 2014, 9(2): 163-170(coauthor)
8.Wenyun Zheng, Wenyao Zhang, Wei Hu, and Yi Yang,Exploring the Smallest Active Fragment of HsQSOX1b and Discovery of a Highly Efficient Oxidative Engine, PLOS ONE. 2012,7 (7): e40935. doi:10.1371
9.Yuxin Xu#,Wenyun Zheng#,Tianwen Wang, Ping Wang, Ling Zhu, Xingyuan Ma*., Genetic protein TmSm(T34A) enhances sensitivity of chemotherapy to breast cancer cell lines as a synergistic drug to doxorubicin. Biomedicine & Pharmacotherapy, 2012, 66(5): 368-372 (#Coauthor)
10.Wenyun Zheng,Yanyan Chu, Qin Yin, Charles Yang, Wenyao Zhang, Yun Tang, Yi Yang. Crucial effect of the First CXXC Motif of Human QSOX 1b on the Activity to different substrates. Journal of Biochemistry. 2011, 149(3):293-300
11.Wenyun Zheng, Yanyan Kang, Linfeng Li, Yuxin Xu, Xingyuan Ma, Levels of effectiveness of gene therapies targeting survivin and its splice variants in human breast cancer cells.Drug Discoveries & Therapeutics. 2011, 5(6):293-2989.
12.Na Zhang, Hua Guo,Wenyun Zheng, Tianwen Wang, Ping Wang, Xingyuan Ma*. Design and screening of a chimeric survivin-specific nanobody and its anticancer activities in vitro. Anti-Cancer Drugs. 2016,27(9):839-47.
13.Na Zhang, Hua Guo,Wenyun Zheng, Ping Wang, Xingyuan Ma*.The small and powerful nanobodies (Nbs) originating from peculiar animals used for therapy of cancers.International Journal of Cancer Studies & Research. 2016, 4: 1-7.
14.Di Liu, Hua Guo,Wenyun Zheng, Na Zhang, Tianwen Wang, Ping Wang, Xingyuan Ma*.Discovery of the cell-penetrating function of A2 domain derived from LTA subunit of Escherichia coli heat-labile enterotoxin.Applied Microbiology and Biotechnology, 2016, 100(11):1-10
15.Di Liu, Na Zhang,Wenyun Zheng, Hua Guo, Xiaoli Wang, Tianwen Wang, Ping Wang, Xingyuan Ma*.A novel method for efficient preparation of mucosal adjuvant Escherichia coli Heat-Labile enterotoxin mutant (LTm) by artificially assisted self-assembly in vitro. Applied Biochemistry and Biotechnology. 2016, (2):1-13
16.Shunxiang Xia, Xueyan Zhao , Benjamin Frigo-Vaz, Wenyun Zheng, Jungbae Kim , Ping Wang,Cascade enzymatic reactions for efficient carbon sequestration,Bioresource Technology, 2015,182:368–372
17.Guoying Dai,Wenyun Zheng, Xingyuan Ma, Ping Wang. Multisite mutation of monomer surviving with enhanced effect on apoptosis regulation of breast cancer cells.Biomedicine & Pharmacotherapy, 2015, 69(6): 111-118
18.Wenyao Zhang,Wenyun Zheng, Miaowei Mao, Yi Yang. Highly Efficient Folding of Multi-Disulfide Proteins in Superoxidizing Escherichia coli Cytoplasm.Biotechnology and Bioengineering, 2014,9(6)138-245
19.Hailong Chen,Xingyuan Ma, Zhi Li, Qiaoyun Shi,Wenyun Zheng, Yang Liu, Ping Wang. Functionalization of single-walled carbon nanotubes enables efficient intracellular delivery of siRNA targeting MDM2 to inhibit breast cancer cells growth.Biomedicine & Pharmacotherapy, 2012, 66 (5) :334-338.
20.Xingyuan Ma, Bi Yao,Wenyun Zheng, Linfeng Li*. Comparative study on characterization of recombinant B subunit of E. coli heat-labile enterotoxin (rLTB) prepared from E. coli and P. patoris. J. Microbiol. Biotechnol. 2010, 20(3):550-557.
21. Yanyan Chu, Charles Yang, Xianjun Chen, Wenyun Zheng, Yi Yang, Yun Tang,Structure–function analysis of human protein Ero1-La,Biochemical and Biophysical Research Communications, 2009, 389:645–650.
22. Haiyi Zhang, Yu Zheng, QinghaiLiu, Xinyi Tao,Wenyun Zheng, Xingyuan Ma*, Dongzhi Wei*. Development of a fed-batch process for the production of anticancerdrug TATm-survivin(T34A) in Escherichia coli. Biochemical Engineering Journal.2009, 43(2):163–168.
23.Xingyuan Ma,Wenyun Zheng, Haiyi Zhang,Xinyi Tao,Dongzhi Wei*. Large scale preparation and characterization of a genetically engineering protein and biological activity of suppressing proliferation and rapid pro-apoptosis to carcinoma cells.Journal of Biotechnology.2008, S75-S98
24.Xingyuan Ma, Zheng Wenyun, Tianwen Wang. Leukocyte function-associated antigen-1 structure, function and application prospects.Protein and Peptide Letters, 2006, 13: 397-400.
25.Zheng Wenyun, Ma Xingyuan, Wei Dongzhi, Ma Yushu, Wang Tianwen, Wang Jinzhia, Liu Qinghai, Yang Shengli. Preparation of recombinant HIV-TATm-survivin (T34A) protein and its pro-apoptosis activity to four cancer cell lines in Vitro,Chinese Journal of Biotechnology, 2006.22(2): 285-92
26.Wenyun Zheng, Xingyuan Ma, Dongzhi Wei, Tianwen Wang, Yushu Ma, Shengli Yang. Molecular Cloning and Bioinformatics Analysis of a Novel Spliced Variant of Survivin from Human Breast Cancer Cells,DNA Sequence, 2005, 16 (5): 321–328.